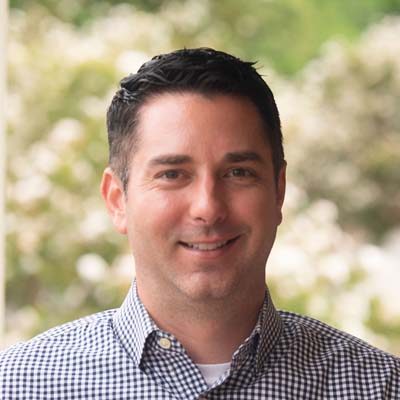 Chiropractor
Christopher Mullane D.C.
Dr. Christopher Mullane was introduced to chiropractic as a teenager and after seeing such amazing results, he decided to pursue chiropractic as his profession. Dr. Mullane graduated from Ohio University with a bachelor's degree in exercise physiology.
He then went on to National University of Health Sciences in Chicago, IL where he earned his chiropractic degree. Dr. Mullane is certified to practice chiropractic and physiotherapy by the National Board of Chiropractic Examiners.
Dr. Mullane has a passion for natural methods of achieving and maintaining overall health and wellness for his patients. Dr. Mullane treats patients of all ages, utilizing manual chiropractic techniques, as well as alternative and adjunct therapies in order to provide the best care possible for his patients. He also loves working with athletes. In 2019 he became the preferred chiropractor for the Augusta Green Jackets baseball team. Dr. Mullane feels blessed to be voted as the "Best Chiropractor" for the past four years from The Augusta Chronicle's Cyber City Best Award.
When he is not treating patients, Dr. Mullane enjoys spending time with his wife, Jennifer, and twin daughters, Ava and Addilyn. He also enjoys playing golf and his favorite time of the year is Masters Week.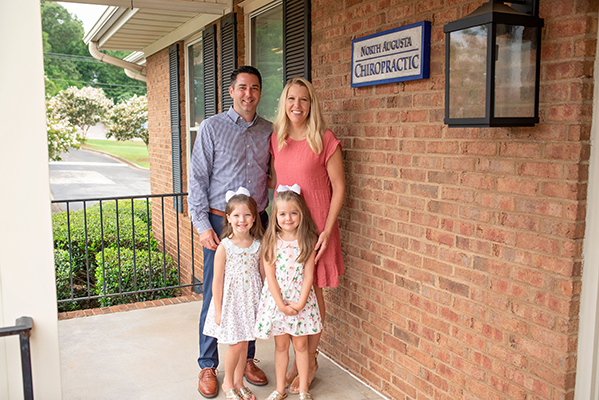 Chiropractor
Andrew Warren D.C.
Dr. Andrew Warren was introduced to chiropractic as a child when chiropractic care relieved a persistent musculoskeletal condition which traditional medicine could not resolve.
He knew from a young age that he wanted to be in the medical field and after the long-sought results he experienced, his mind was made up for him. He was armed with firsthand experience that the body possesses the amazing capability to heal itself when in its optimal natural state. Dr. Warren graduated from the University of South Carolina with a bachelor's degree in Interdisciplinary Studies. He went on to earn his chiropractic degree from Sherman College in Spartanburg, SC. He is certified to practice chiropractic and physiotherapy by the National Board of Chiropractic Examiners
Dr. Warren has the knowledge and desire to bring natural health, wellness, and relief to all his patients in the same way he was alleviated as a child. He employs several case specific full spine adjusting techniques as well as supportive therapies to assist the community in attaining and sustaining optimal health. Dr. Warren has adjusted patients whose ages range from one day old to 99 years old.
When not in the office, Dr. Warren enjoys spending time with family, especially his daughter, Savannah. He is also an avid football fan and spends as much time as possible doing outdoor activities of all kinds.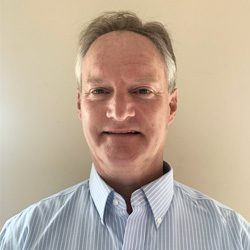 Chiropractor
Tim Kistler D.C.
Dr. Tim Kistler graduated from Valparaiso University with a B.S. in Chemistry and received his Doctor of Chiropractic with honors (cum laude) from Palmer College of Chiropractic.
Dr. Kistler had been serving the metro west and Boston area for six years after leaving his private practice of 25 years in Indiana, and is now excited to join the team at North Augusta Chiropractic.
Dr. Kistler was inspired to become a chiropractor after he was treated by one for a sports-related in college. Dr. Kistler obtained his C.C.S.P. (Certified Chiropractic Sports Physician) certificate so that he would be better equipped to work with athletes of all types. Over the years, he has worked closely with the Pro Bowlers Association, the Pro Waterskiers Association, and the Pro Rodeo Cowboy Association. In his spare time, Dr. Kistler enjoys spending time with his family, helping take care of horses and umpiring baseball.
OFFICE HOURS
---
Monday
9:00am - 6:00pm
---
Tuesday
9:00am - 6:00pm
---
Wednesday
9:00am - 6:00pm
---
Thursday
9:00am - 6:00pm
---
Friday
Closed
---
Saturday
Closed